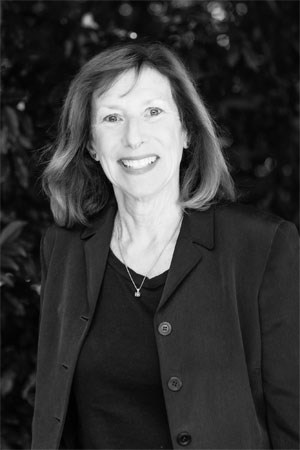 Beth Painter
brings 35 years of experience in Land Use and Planning to the City Council. Here is her story….
I was born and raised in a small town in Massachusetts. My three brothers and I grew up understanding what it means to be a first generation American. Our father came to the United States as a refugee forced to leave his place of birth, Germany. He came to the US full of energy and commitment to build a new life and become a U.S citizen. Our mother was first generation US citizen in her family. Her father worked in agriculture buying and selling local produce and was able to send his three children to college. Hard work and commitment to family allowed them to build a stable base and to see their children pursue their dreams.
I have a Bachelor of Science (BS) and Master's Degree (MS) in the Earth Sciences. I started my career with a strong interest in the intersection of Land Use and our fragile coast line. I worked with the US Geological Survey in the Marine Division. Although this work was interesting, I was drawn to the world of Land Use and Planning. I worked in County government from 1984 to 1995 (Santa Cruz and Ventura Counties) where I learned a great deal about Land Use, Zoning, General Plans, CEQA and what it means to have good communication between local government and the community. My years in County government gave me a solid base and understanding of how local government works, both at the staff level and as a resource for the community.
My husband Brooks and I have lived in Napa for 24 years and we raised our children here. In 2002 I started my own small business as a Land Use Planner. I have served on many boards and non-profit organizations in Napa, which has given me insight into both the challenges we face and the depth and commitment of our community. A few examples are: City of Napa Planning Commission, Napa Resource Conservation District, Napa County General Plan Steering Committee, Napa Valley Economic Development Corporation, and Leadership Napa Valley. I firmly believe that Napa has the tools and expertise to build wonderful community and overcome obstacles along the way.
When we arrived in Napa in 1995, it was a different place than it is today. Our 1998 General Plan said that Napa has generally had more workers who live in Napa than incommuters who find employment here. How things have changed! The efforts to design and implement a Flood Control Plan that both enhanced our natural environment AND protected our downtown from the constant flooding was a success that became a national example of how to provide flood protection with a sustainable and natural design. Today we have a Downtown that has developed and promoted a creative, river oriented urban design. We have seen the Copia Center for Food Wine and the Arts evolve into the CIA at Copia. We have seen the Uptown Theater become a world class performing arts space. We have built new housing with a mix of multi-family and single family and are now encouraging construction of Accessory Dwelling Units.
But let's remember, almost 50% of the land in the City of Napa is residential. We are now faced with the challenge that we have more workers in Napa than homes that are affordable, so unlike 1998, the imbalance has shifted 180 degrees. We are in the process of updating our General Plan which will help guide Napa's development for the next 20 years. I am confident that my 35 years of experience working in Land Use and Planning will be an asset to the City Council as we work together to ensure that Napa remains a great place to work, live and play.